Thank You
Can I start with a big thank you to everyone for your kind and generous donations – the photograph doesn't give the collection justice – those boxes are extra large and very full!
We will be taking our collection of food to the local food bank along with the gifts for the residents of Flower Park early next week.
Check out our twitter https://twitter.com/astreahillside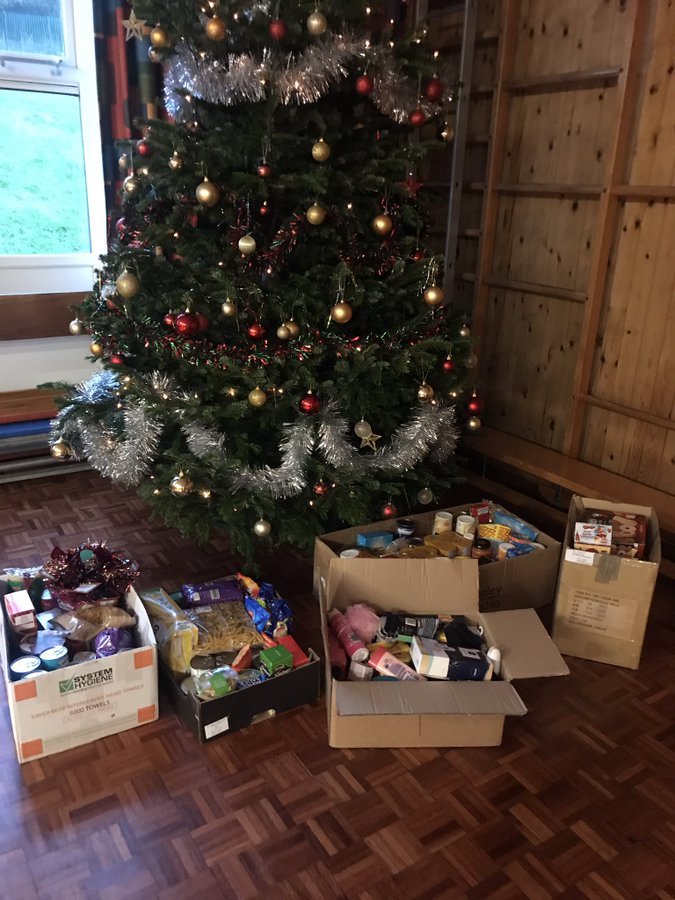 Autumn Term Winners of our Hillside Shoes 
A really big well done to the winners of our Hillside Shoes. A very interesting choice of footwear for some! Very proud of the children for showing such aspiration, contribution, resilience, empathy and happiness.
The Final Week of Term
Next week is our final week before the Christmas holidays and a lot is happening!! See below our timetable of events. We have put a copy on our noticeboard for you. Mrs Rose will be sending out information via parent app for the booking of your child's Christmas lunch and party food.
Mrs Rose
A big thank you to Mrs Rose for all her hard work at Hillside. Today is her last day and we wish her lots of happiness in her new role within Astrea.
Attendance
As of today we have 28 (41%) children who have been in school 100% of the time – a massive well done to them. We will be celebrating this achievement in our assembly next week.
Attendance for the whole school is very low – 85.4%.
Please make sure that you contact the school office if your child is unable to attend school.
Covid Update
If your child tests positive for Covid 19 between Saturday 19th and Thursday 24th December can we ask that you please contact the school in the following way: via parent app or admin@astreahillside.org
Please leave the name of your child and the class they are in stating the date on which a positive test has been confirmed and any other information you have been given by Public Health England.
We will then contact your child's bubble to inform of the positive test and the need to self-isolate. We will do this through Parent app.
Many thanks for your continued support,
Mrs Cockayne