Good morning,
A big thank you for all your support during this very strange time. Unfortunately we have internet issues this morning, but will keep you informed as soon as we are back up and running.
Thank you to you all for using Seesaw to upload your work. However, to celebrate our fantastic learning we   would love to see photos. Please use Twitter to post them.   @astreahillside
As well as live lessons, we will also be posting videos online. We will be starting with story time – please keep a look out for these.
If you have a PlayStation 4 or a XBox One then see the guide below to access Teams.
 https://sway.office.com/SVw8jHuzNoXCL0WG?ref=Link
Remember! do not struggle if you are having issues accessing any of the home learning – we are here to help
Virtual Coffee Mornings
Doncaster Children and Young People's Services have set up drop in sessions for parents to have somewhere to turn to discuss any  concerns in regards to social, emotional and mental health of their young people. Please see below for timings of these sessions.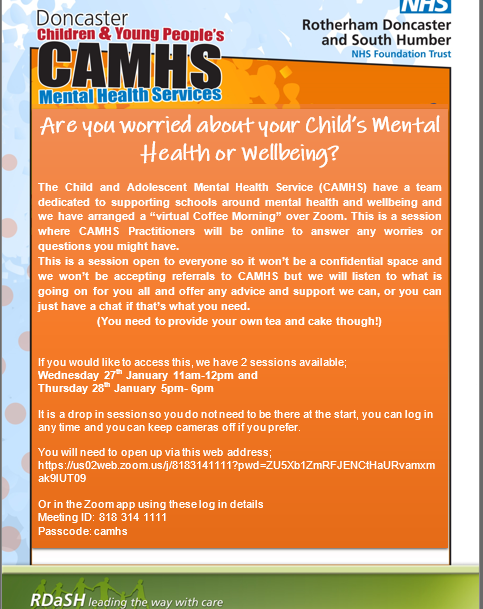 Information will be out shortly regarding free school meal hampers for this week.
Enjoy your day everyone,
Mrs Cockayne